Introduction to Strainer in Piping
Strainer can be defined as a pipe fitting through which liquid is passed for purification, filtering or separation from solid matter; anything used to strain a liquid; any device functioning as a sieve or filter used to prevent solid bodies from mixing in a liquid stream or flowline.
Strainers arrest pipeline debris such as scale, rust, jointing compound and weld metal in pipelines, protecting equipment and processes from their harmful effects, thus reducing downtime and maintenance. Use of rightly selected strainers at correct locations (usually upstream) is a must to protect expensive and critical downstream equipment such as pumps, flow meters, steam traps, control valves etc.
Strainers can be classified into two main types according to their body configuration;
Y-Type
T-Type or Basket Type.
Y-Type Strainer
In Y-type strainer the filter leg connects to the main pipe at a diagonal angle, giving the strainer its "y" shape, and hence its name. This type is commonly used in pressurized lines, steam, liquid or gas, but can also be applied in vacuum or suction situation.
Y-type strainers usually have a lower dirt holding capacity than basket type strainers, which means that they require more frequent cleaning. On steam systems, this is generally not a problem, except where high levels of rust are present, or immediately after commissioning when large amounts of debris can be introduced.
On applications where significant amounts of debris are expected, a blowdown valve can usually be fitted in the strainer cap, which enables the strainer to use the pressure of the steam to be cleaned, and without having to shut down the plant.

Orientation of Y-Type Strainer
A Y-strainer can be installed in either a horizontal or vertical position (Downward flow) with the screen element pointing downward. This allows the strainer screen to collect material in the strainer at the lowest point of the screen.

In horizontal steam or gas piping, Y type strainer should be installed in such a manner so that the pocket is in the horizontal plane. This stops water from collecting in the pocket which can cause erosion and affect heat transfer processes.
In liquid systems, the pocket should point vertically downwards. This ensures that the removed debris is not drawn back into the upstream pipework during low flow conditions.
Although it is advisable to install strainers in horizontal lines, this is not always possible, and they can be installed in vertical pipelines if the flow is downwards, in which case the debris is naturally directed into the pocket.
Installation is not possible with upward flow, as the strainer would have to be installed with the opening of the pocket pointing downwards and the debris would fall back down the pipe.
T-Type or Basket Type Strainer
T type or Basket type or Pot type strainer is characterized by a vertically orientated chamber, typically larger than that of a Y-type strainer. Size for size, the pressure drop across a basket strainer is less than that across the Y-type as it has a greater free straining area, which makes the basket type strainer the preferred type for liquid applications. As the dirt holding capacity is also greater than in Y-type strainers, the basket type strainer is also used on larger diameter steam pipelines.
Basket type strainers can only be installed in horizontal pipelines, and for larger, heavier basket strainers, the base of the strainer needs to be supported.
To service a basket type strainer, the cover can be removed so technicians get immediate access to the filtering element if it needs replacement (due to accumulated debris). When basket type strainers are used on steam systems, a significant amount of condensate may be formed. Consequently, strainers designed for use in steam systems usually have a drain plug, which can be fitted with a steam trap to remove the condensate.
Basket Strainers are also available in a duplex style which consists of two parallel basket strainers and diverting valves. Duplex basket-type strainer is more suitable for robust chemical and abrasive applications. It is designed so no interruption on the process would happen to give way to cleaning of the strainer. It does this by altering the flow of the fluid to a second strainer once it detected the first basket is full. This way, the operator is allowed to remove the strainer, clear the particles in it and put it back without disrupting the process..
Material of Construction
The most common material used for Y type strainers and Basket strainers bodies are cast iron, bronze, carbon steel, stainless steel, and plastic.
Cast iron is the most popular strainer body material because of its low initial cost. It is used in systems where the pressure and temperature of the water are not high and the system is not subject to high thermal or mechanical shock. Cast iron is mostly used for larger size potable water lines and many non-potable water systems in addition to a variety of other product and process uses.
Bronze material is preferred for brackish, saline, and seawater service. It is often used for potable water services. Its cost doubles that of cast iron.
Carbon steel material is used where high temperature and pressure conditions are encountered and where resistance to thermal and mechanical shocks is required. Carbon steel components are the materials of choice where fire hazards exist.
Chrome-Moly steel material is used for high pressures and temperatures.
Stainless steel is the preferred body, basket, and screen material because of its resistance to corrosion and contamination and ease of cleaning.
Strainer screens
There are two types of screens used in strainers:
Perforated Screen
Mesh Screen
Perforated Screen
These are formed by punching a large number of holes in a flat sheet of the required material using a multiple punch. The perforated sheet is then rolled into a tube and spot welded together. These are relatively coarse screens and hole sizes typically range from 0.8 mm to 3.2 mm. Consequently, perforated screens are only suitable for removing general pipe debris.
Mesh Screen
Fine wire is formed into a grid or mesh arrangement. This is then commonly layered over a perforated screen, which acts as a support cage for the mesh. By using a mesh screen, it is possible to produce much smaller hole sizes than with perforated screens. Hole sizes as small as 0.07 mm are achievable. Subsequently, they are used to remove smaller particles which would otherwise pass through a perforated screen. Mesh screens are usually specified in terms of 'mesh'; which represents the number of openings per linear inch of screen, measured from the centre line of the wire.
Temporary Strainer
Temporary strainers are designed for protection of equipment and instrumentation during start-up periods. The strainer is usually installed between a set of flanges for an initial period after a new plant has been installed. Installation of a spool piece equal or more than the length of the strainer is recommended for ease of installation or removal. There are three basic configurations of temporary strainers, namely the conical type, the basket type and the plate type.
Filters vs Strainers
A filter is a device that removes particles from a given liquid or gas. It includes a disposable medium for removing particles of specified micron sizes. All strainers are filters, but all filters are not strainers. A strainer is only one type of filter. Strainer uses a perforated plate or screen mesh to remove larger particles from a process stream. The major advantage of a Strainer is that it is reusable. The filter screen is only used once and must be changed when it clogs.
The main difference seems to be in diameter of the holes in the media screen also termed as mesh size in case of strainer. There is no hard and fast size division to define strainers from filters. Filters capable of removing particles as small as 1 μm are available
Another difference is resistance. Strainers normally present low resistance to liquid flow. The pressure drop across most strainers is relatively small compared with the pressure drop across thick media filters or membrane filters.
Another difference is the function. A strainer is used to protect other downstream equipment (e.g., pumps, instrumentation) from damage by rogue junk. A filter is employed to separate particles from the fluid.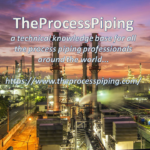 a technical knowledge base for all the process piping professionals around the world…